DESK TO SUMMIT CHALLENGE
Are you interested in improving your team bonding and your employees' health and wellbeing whilst having some real fun? Then this is a challenge made for you.
TRIP DETAILS
After a discussion with you to find out about your group or team, we will create 4 walks itineraries –  each one getting a little longer, higher and a little bit tougher but definitely even more rewarding.  This will culminate in summiting a major peak anywhere in Ireland maybe Lugnaquiilla, Slieve Donard, Carrauntoohil or the beautiful Mweelrea.  The choice is yours. If you wish your team can turn the walk into a charity event and raise funds for your deserved charity as part of your companies CSR. 
We will take care of all the logistics and the planning. All you have to do is be open to a new rewarding experience. Interested in booking?
MAKE AN ENQUIRY
THE CONCEPT
Sign up for 4 hikes in the mountains, each one gradually increasing in length and height gain. This will increase your fitness accordingly. The final hike could be a major mountain, for example, Lugnaquilla, Slieve Donard or a local mountain that means something to you and you consider it a true challenge.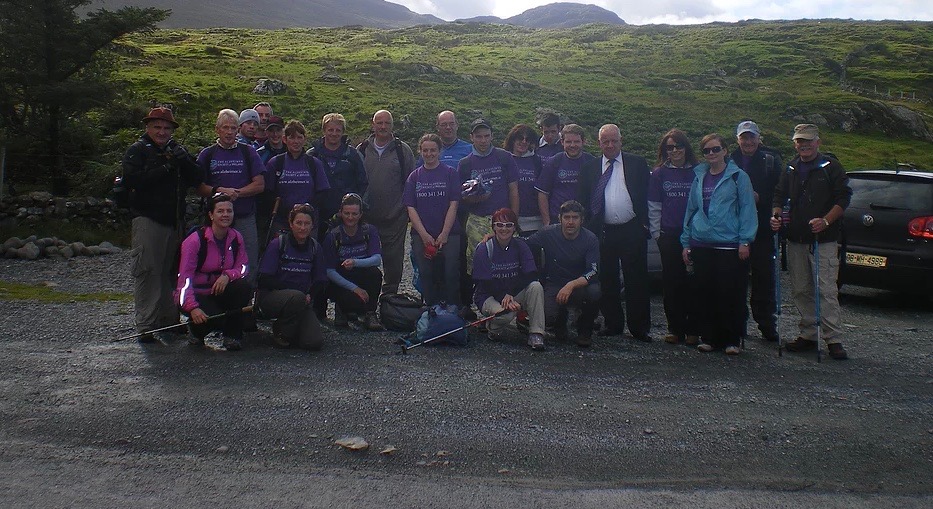 Walk #1
.
Howth head hike. Walking time approximately 2-3 hours of generally easy walking on mixed terrain. This is a confidence builder and an introduction to the fantastic scenery we have in Ireland. We can walk, as we talk, getting to know each other in a different way
Walk #2
.
The Spinc boardwalk and Miners village Glendalough Co. Wicklow. Walking time approximately 3- 4 hours of generally easy to moderate hiking on trails and sleepers. We will also have some height gain here about 390m in total over a distance  of 10.5km. We will also take in the famous 600 steps to get up to the spectacular views of Glendalough and our high point of the summit of The Spinc with stunning views over the lakes.
Walk #3
.
Djouce from Crone woods Co. Wicklow. Walking time 4 hour approximately with a height gain of 580m over a distance of 14km. The walking is over mixed terrain and is of moderate level although some short parts are steep, slow and steady always gets there. We will work together to ensure we all finish with a smile.We will get to see beautiful woods and the whole of the Powerscourt valley and waterfall itself. We will top out today at 725m high and take in the panoramic views over the Wicklow mountains.
Walk #4
.
Lugnaquilla 925m high, indeed the highest mountain in Ireland outside of Co Kerry. We will decide with the group which route they wish to go, as some routes are longer but more beautiful to hike through. No matter what route we decide on, the walking time will be between 4.5- 6  hours. This is the culmination of all our walks leading up and you will be well capable of a successful and enjoyable ascent. From the top of Lug, we will see vast distances, even to the Mourne mountains, Mount Leinster in Carlow and indeed the Welsh coast.
You can also turn this into a charity event and raise money for your favourite Charities whilst getting to know your work colleagues better and indeed get to know yourself even better. This will benefit so many in so many ways.
BENEFITS TO YOUR WORKFORCE
Increase their fitness levels

Lose weight and improve all-around health.

Free up the mind and learn that walking allows you to stop negative thinking.

Allows new and deeper bond between colleagues.

Creates a new self-worth especially when you add in the charity event.

Having fun in the open air and stunning scenery.
BENEFITS TO YOUR ORGANISATION
You get a tighter team who will know each other at a new level.

Enable you to continue to do your corporate and social responsibility neatly rolled into one.

Create a good focal point within the workforce by encouraging people to try something different or that they have not done in a long time.

You are improving the mental health and wellbeing whilst encouraging stress relief .
NOTE
Some previous clients say they see a big benefit from the challenge in team building, getting to know work colleagues at a more connected level which diminishes divisions in the company. Management get to know and understand their teams at a deeper level. Great ideas spring from a freedom to express ideas.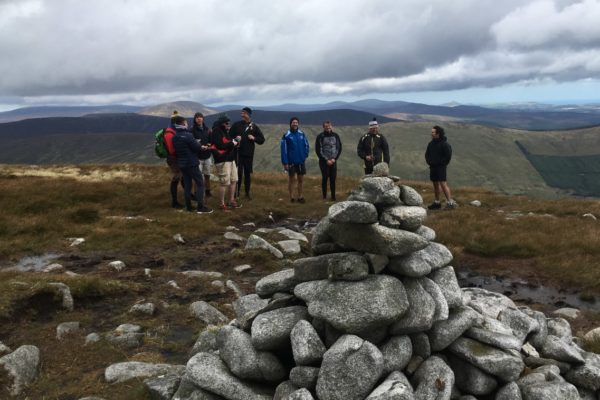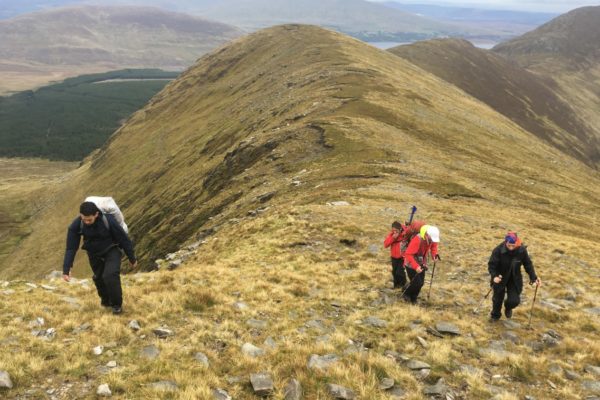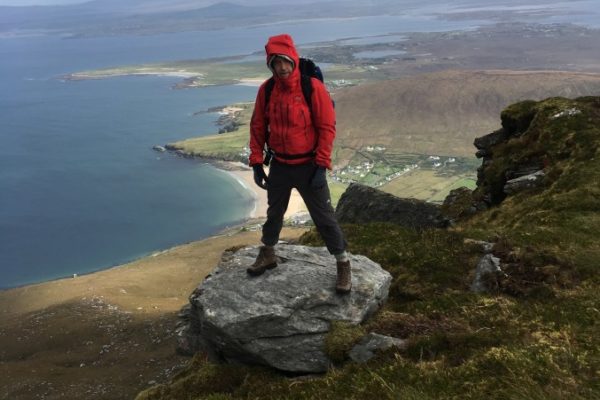 BOOK THIS TOUR
If you'd like more information on this tour or wish to change aspects of it to suit your needs, please Contact Us.
BOOK NOW