5 Star
Excellence

Off the
Beaten track

Sustainability

Handpicked
Accomodation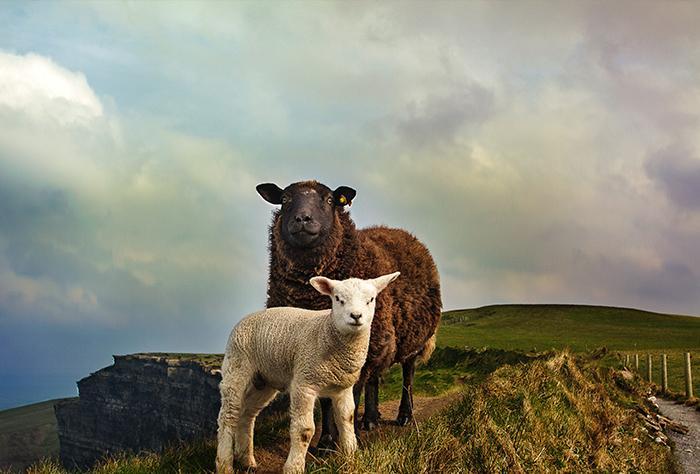 About Bespoke Treks & Hikes
Your Dreams are Our Goals
Bespoke Treks and Hikes was brought to life by lifelong outdoor enthusiast and Mountain Leader, Paul Quinn. It was created to bring like-minded people to the heart of Ireland in all its magnificence in small guided groups or personal one on one hikes.  Bespoke Treks and Hikes believe that hiking and trekking are the most unique and simple ways possible of seeing the world. We hope to share our knowledge and passion for hiking with all of those whom we guide. Come with us and enjoy the walk, the scenery and most importantly your dreams in a safe manner.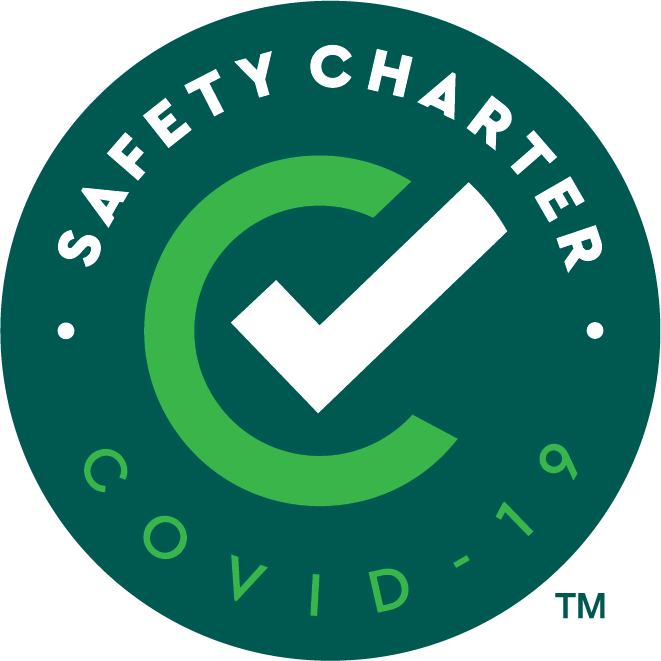 The COVID-19 Safety Charter
Bespoke Treks & Hikes complies with the COVID-19 Safety Charter for tourism and hospitality businesses. To Learn more visit FailteIreland.ie 
Testimonials
What an amazing trip! We spent 6 days exploring Sheeps Head Way. We booked our trip with Bespoke Treks and Hikes and they provided a guide for our 6 day trek. Though it is completely possible to self-guide this route, we decided on booking a guide as it would give us complete peace of mind. When we were there we realised that this also allowed us to get to the top of the mountains which was awesome! Sheeps Head Way is a beautiful walk on the Sheeps head Peninsula in West Cork. It is a must visit place if you enjoy outdoors, walking, quiet and nature. It is a most beautiful place to visit. Also our guides choice of B&B accommodation was superb with really lovely hosts. I highly recommend this trip. I would definitely book with Bespoke Treks and Hikes again for Sheeps Head or another trek.

_lesleyoreilly

Tripadvisor
Big thank you to Paul for guiding us on a Lugnaquilla hike in Co. Wicklow. Your experience, knowledge, confidence and lovely personality made the trip a safe and enjoyable one for my husband and I. We would highly recommend Bespoke Treks and Hikes.

Fearless758568

Tripadvisor
I would not hesitate to highly recommend Paul & his company to the novice or to the most seasoned hiker. He is first of all, one of the nicest people you could ever meet. That, mixed with a healthy sense of adventure and a professionalism that can't be matched, makes him the perfect guide. Paul is unbelievably knowledgeable, and equally enthusiastic about his job. At the same time he is kind & is always watching out for everyone & making sure everyone is ok. On a trek, I would trust paul to have my interests at the forefront of his mind at all times, and I would trust his judgement 100%. I can't wait for the next trip with Paul & Bespoke Treks and Hikes - whatever the weather, fun is guaranteed!

Sinead M

Tripadvisor
I highly recommend Bespoke Trek.🖒 I went on a few climbs led by Paul , some of them were under unbelievable ⛈conditions 😁 when one of my boots 👞was nearly lost in the muck. He proved himself as a very professional leader, with ethical and spiritual attitude towards nature and great orienteering skills. He picked the best routes for us, it was well appreciated as we loved the picturesque landscapes of mountain lakes and snowy peaks. ⛰ Leading big or small groups Paul always looked after every single climber, regardless of their pace or level of fitness. 🙈Also everyone in our group enjoyed his sense of humour. 🙃 😄

Yulia Z

Tripadvisor
Bespoke was there to guide us and remind us to stop and take in all the fantastic views and slow down our thinking but you never felt as if you are being 'brought' on a walk. Their knowledge, together with enthusiasm creates a safe and very memorable experience. We have a trip planned in March with Bespoke Treks & Hikes to Lugnaquilla and are all looking forward to a super day. I would say to anyone who enjoys walking - give Bespoke Treks & Hikes a call and have a chat with Paul, it could lead to a whole new meaning of 'just off for a walk dear'!!

csheady2018

Tripadvisor
I recently went for a great mountain hike with Bespoke Treks. It was great to get away from the busy crowds milling around Glendalough and get out to the scenic rolling hills of Wicklow. Paul (our super guide) took myself and some friends along the Derrybawn ridge to Mullacor then across to the Spinc. Paul's excellent knowledge of the outdoors also extended to giving us tips on hiking and sharing his experience of the Wicklow Mountains. We felt at ease with Paul guiding us safely through the mountains imparting his knowledge on how best to negotiate the trails, and his calm and confident approach set a great tone for our adventure. As for the views, they have to be experienced to be believed, and by going with Bespoke Treks we definitely got the best views including seeing Lugnaquila. Cant recommend highly enough, you're in great hands with Paul and Bespoke Treks!

JamesKenna

Tripadvisor
We as a family had a brilliant time with Paul Quinn . Our son wanted to do something different and adventurous for his tenth birthday ,and a friend told us about bespoke treks ,so we decided to check it out ,and I'm very glad we did after speaking to Paul he suggested we went to Slieve Foy mountain. It was about a four hour trek and even though i would not be the fittest person in the world. It was well worth it just for the view's alone but Paul made it into a very interesting hike and conversation, he had our son's attention throughout the whole time, talking about Chullian and lots of other folklore. We would highly recommend bespoke treks and hikes to absolutely anyone of any age!!!!!!!!!!!!!. Thank you Paul for giving our son a very memorable birthday that didn't have x-box in it at all.

damienk966

Tripadvisor
I walked with Bespoke Treks on Slieve Donard which was my first of the 4 peaks of Ireland. The company and the views were sublime, looking over at the Isle of Mann and down towards the Wicklow mountains I was reminded of the beauty of Ireland. My Guide took time to highlight views, locations and other trails which made the experience one I really enjoyed. I will be taking on the other 3 peaks in Ireland in the coming weeks and have already booked with these guys.

Brendan W

Tripadvisor
Travelled with Paul in the Nephin Begs for a 2 day trek last year. The accomodation that Paul arranged was top notch (with a drying room) the breakfast was great too.
We had a mixed bag of weather & Paul showed excellent navigation skills when there was very poor visibility.Paul had great knowledge and passed it on easily to us.
We had stunning views across Clew bay and saw Mweelrea in the far distance.We'll be back for a longer trip next time!

kevinoT402TU

Tripadvisor
Been trekking small time for a few years now and decided to put it in the hands of someone who knows the business for a wider experience. Have to say I was not disappointed.
Been on two weekend trips with Bespoke now, had the best time ever. Accommodation on both was really nice.Everything we needed, nice food, good craic.
We were looked after really well by Paul. This guy has in my opinion an exceptional knowledge of local folklore, legend and fauna. I've never heard anything like it.
From Cuchulainn to ghost stories and myths, down to the small pieces of ivy growing on the ground. Unbelievable. The actual hike time seemed to fly by because our minds were kept occupied constantly. He's also quite handy at First Aid. Dealt with a twisted knee for me very nicely indeed. We were taken to some brilliant spots where the views were spectacular. All in all I cannot fault this service and would recommend it to anyone. Must try.

John O

Tripadvsior
Let's Plan Your next Memorable Trip
Contact us and together we can find and plan the perfect trip for you. Let's head out together for some fun and adventures, whether it's on a day hike, a multi-day tour or a bespoke celebration trip.
Day Hikes
Bespoke Hikes