HIKE HARES GAP AND SLIEVE BEARNAGH, MWEELMORE AND MWEELBEG
Moderately hard 11km long and 4.5 hours duration.
TRIP DETAILS
Today we travel to Northern Ireland and the Mourne mountains of Co. Down. The Mourne Mountains are the highest and most dramatic mountain range in Northern Ireland; its summits are crowned by granite tors.
From the carpark we will head south and connect with the old smugglers path, the Brandy path. From here we steadily gain height as we walk alongside the Trassey river before arriving at the HARES GAP Col. from here we get the amazing vistas of much of the Mournes ,it's many peaks and  long  glaciated valleys. We continue SW following the famous Mourne wall as we head to up steep ground to our high point of today and the first of our 3 peaks, Slieve Bearnagh with its amazing granite tors.
Then we walk down and back up to Mweelmore and again the same to Mweelbeg (which is 6m taller!) our last peak of the day. From here we will see out to all the flat lands west and south and the peaks of Lamagan and the huge tors on Binnian as well as the Silent valley and the Ben Crom reservoir.
Now we follow the broad spur off Mweelbeg NE, where we pick up the Mourne way trail and head back to the carpark.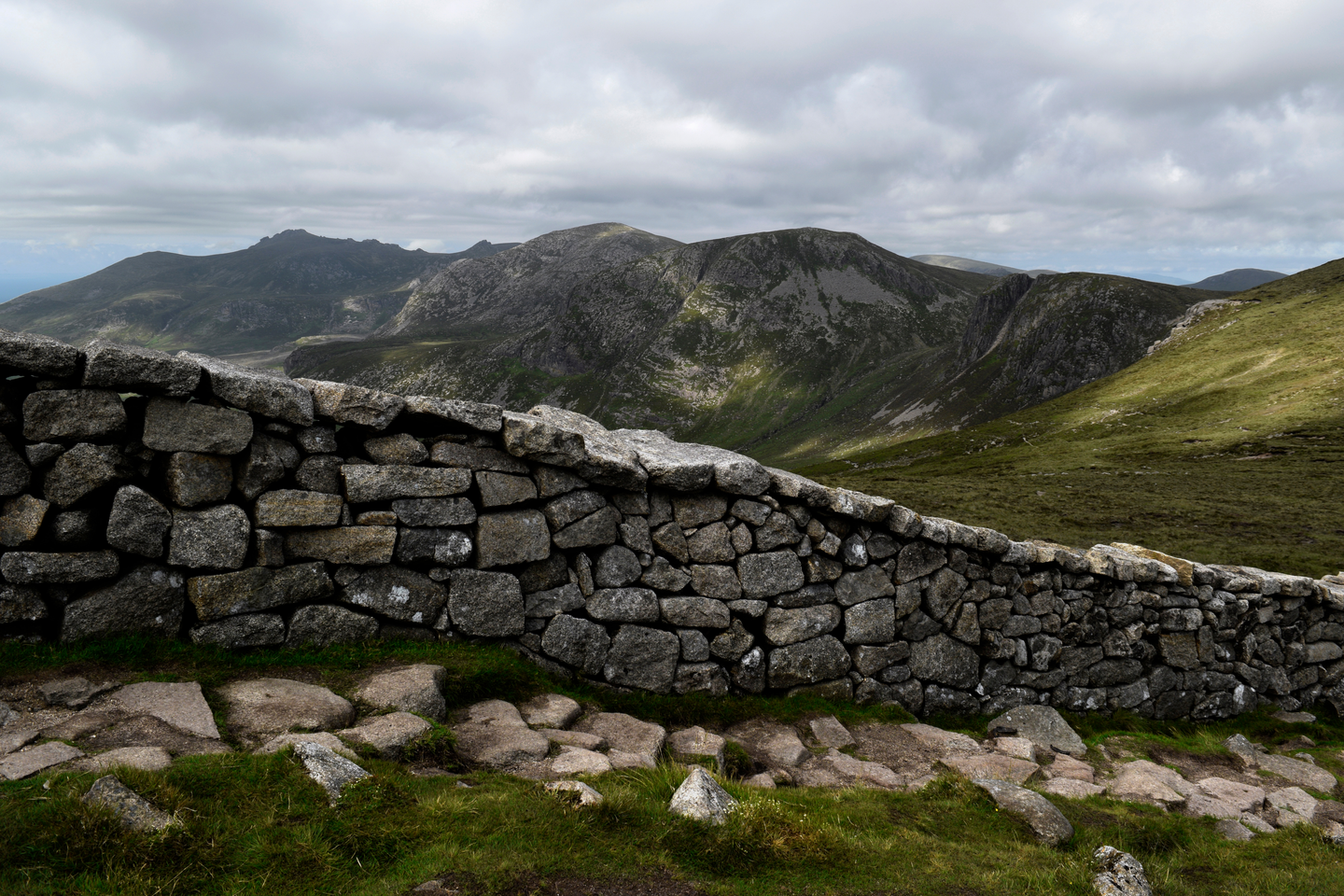 MEETING
Meet at 9.30 in Mweelmore carpark  – see link below.
HOW TO GET TO START
EXPECTED DURATION
EXPECTED TERRAIN
Generally rough and rocky and some open hillside.
Minimum of 4 people require for hike to run
WE INCLUDE
A professional qualified mountain leader with first aid certification and insurance. A passion to share the area we know so well. Including sharing stories of the amazing history over thousands of years. Pointing out the Flora and Fauna of the area and sharing an understanding of the geology of the area.
ESSENTIAL EQUIPMENT
Waterproof boots and waterproof clothing are always needed. Please do not wear jeans walking trousers are advised and comfortable upper clothing, if possible avoid cotton as it tends to get wet and make you feel cold. Bring spare warm layer e.g. fleeces, Down jackets; hat and gloves; lunch and/or snacks; water, (1.5 litres); small rucksack to carry it all in. Walking poles are optional. Flask of hot tea or coffee if prepared to carry it. Camera and sunscreen.  Ensure you bring any of your own essential medicines. Bring poles if you have them.
TERRAIN
Generally uneven, rough and some steep ground.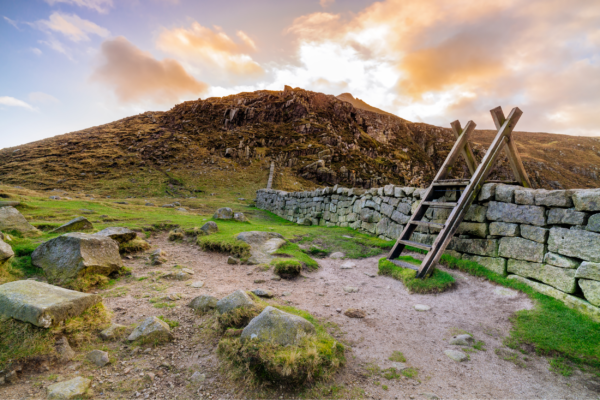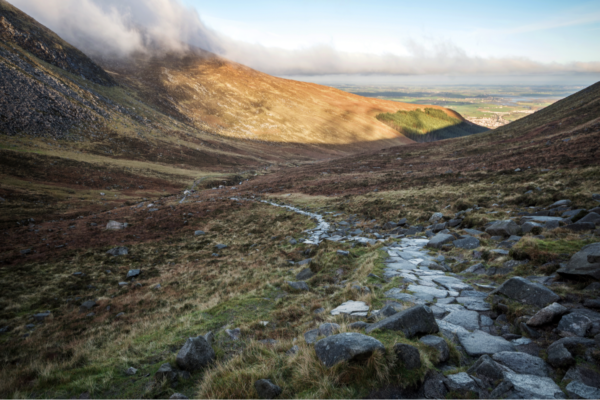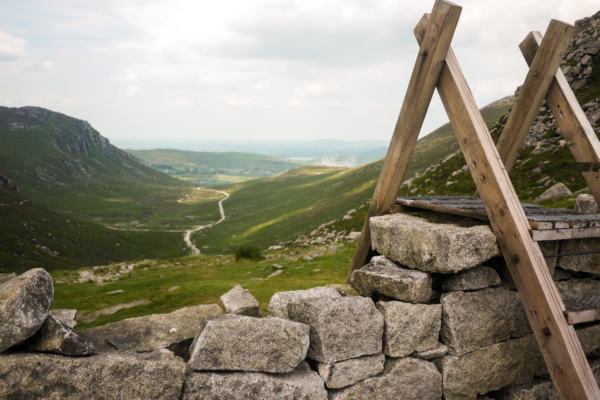 BOOK THIS TOUR
If you'd like more information on this tour or wish to change aspects of it to suit your needs, please Contact Us.
BOOK NOW